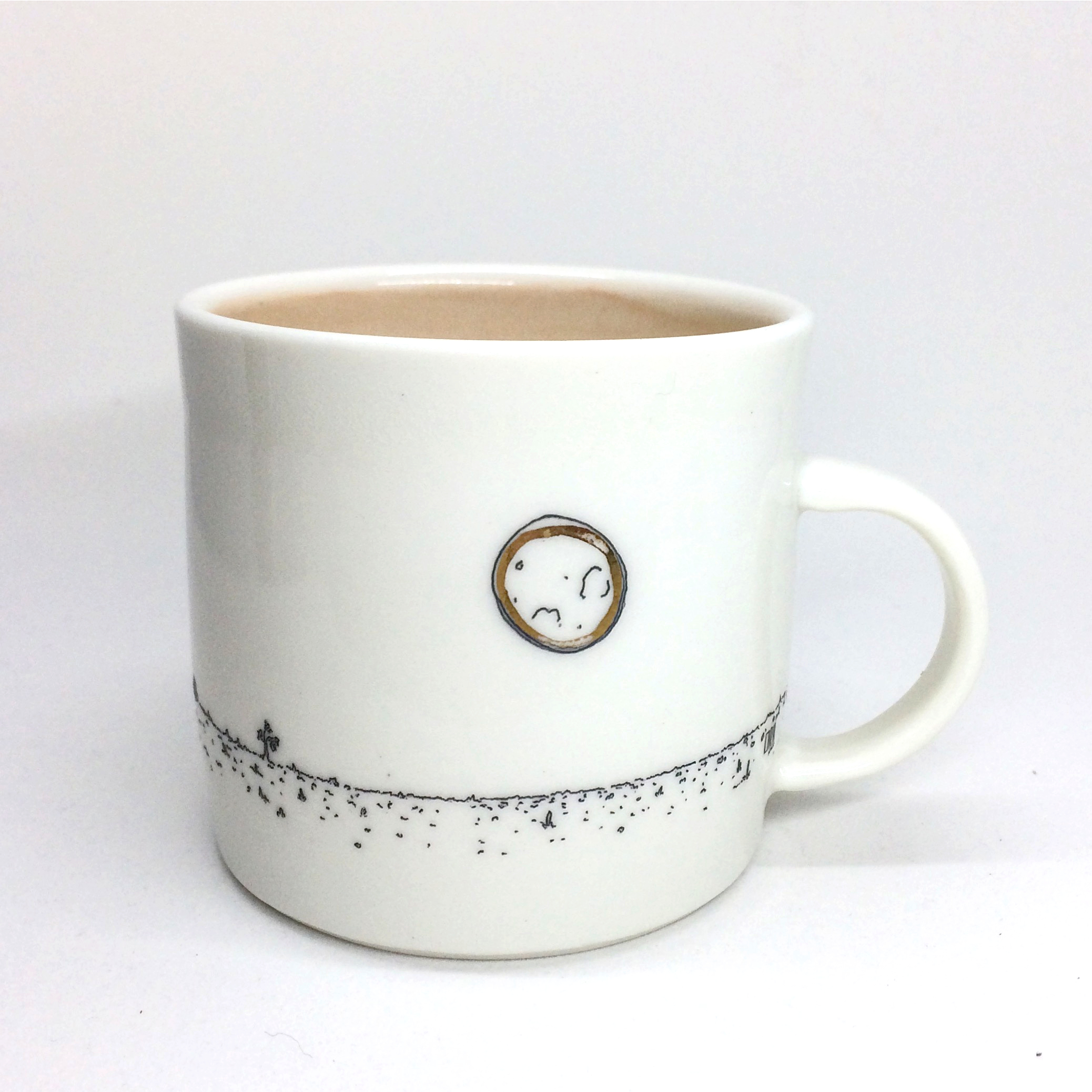 The Landscape Collection is the result of a collaboration between Melbourne ceramicist Sophie Moran and Sydney illustrator Oliver Robert Holmes.
Drawing on their mutual respect for the country in which they live, the artists have created a limited edition series of four porcelain cups. Made from locally sourced materials, each cup is individually thrown on the potters wheel and features hand drawn imagery that represents an iconic Australian environment.
Inside the cup is glazed in a colour that captures the mood of each place, while tiny touches of gold glisten on the exterior surface, for those moments of quiet contemplation and pleasant diversion.
Titled 'City', 'Country', 'Beach' and 'Desert', the cups can be purchased individually or as a set - a perfect memento for that international guest or a lovely addition to any Australian home.
You can purchase here from Friday 12th of May.